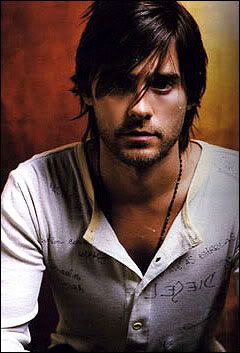 What is it about underemployed actor Jared Leto that's enabled him to consistently snare ladies like Cameron Diaz, Britney Spears, Scarlett Johansson and Lindsey Lohan? Mere weeks after Mark Felt emerged from the shadows, the 33-year-old Requiem for a Dream star's own Deep Throat, porn actress Corina Taylor, has come forward with the answer: Apparently, Leto's true talent resides in his pants.

Taylor, the X-rated star of such celluloid classics as 1 Dick 2 Chicks Part 2 and The Blowjob Adventures of Dr. Fellatio Part 42, tells Radar she got cozy with Leto on his tour bus in Little Rock, Ark, along with a few strippers and bandmates from his vanity project, 30 Seconds from Mars, in April 2002. "I've been a porn actress for three years and Jared was the most I ever had to work with," Corina gushes. "There's definitely a second career available for him if he ever runs out of mainstream work." Or, gets run out on a rail. Now that the three-legged Leto has moved on to tiny 19-year-old Ashley Olsen, we can only hope some larger-scale starlet catches his eye before disaster strikes.

from radarmagazine.com


Okay so, first of all...Jared Leto has a huge penis. Now that we've got the most important issue out of the way, let me just note how many DS big shots he's broken in half with his....attitude. Cameron Diaz probably got scared of the monstrosity, which explains why she's with Justin now. A couple of years ago someone who peed next to Justin said he's not particularly impressive. So obviously we know the truth now. Scarlet is probably a huge sex fiend. She recently insisted on having a topless scene in her movie. She loves her huge knockers, and probably other abnormally large things. Like cocks. Britney....well, let's just pray that poor Jared didn't catch her cooties. Poor Ashley Olsen is in way over her head, and I don't even need to explain why this Corina harlot is a DS.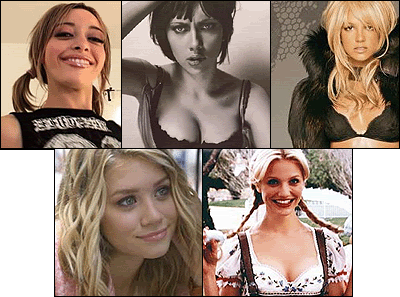 The point? (other than the fact that JARED HAS A HUGE PENIS...) Jared Leto has gone through a hella impressive (or perhaps just long) line of DSs. Apparently he's getting bored of younger women and might start seeing people his own age. I wouldn't be surprised if Dannii Minogue were next.